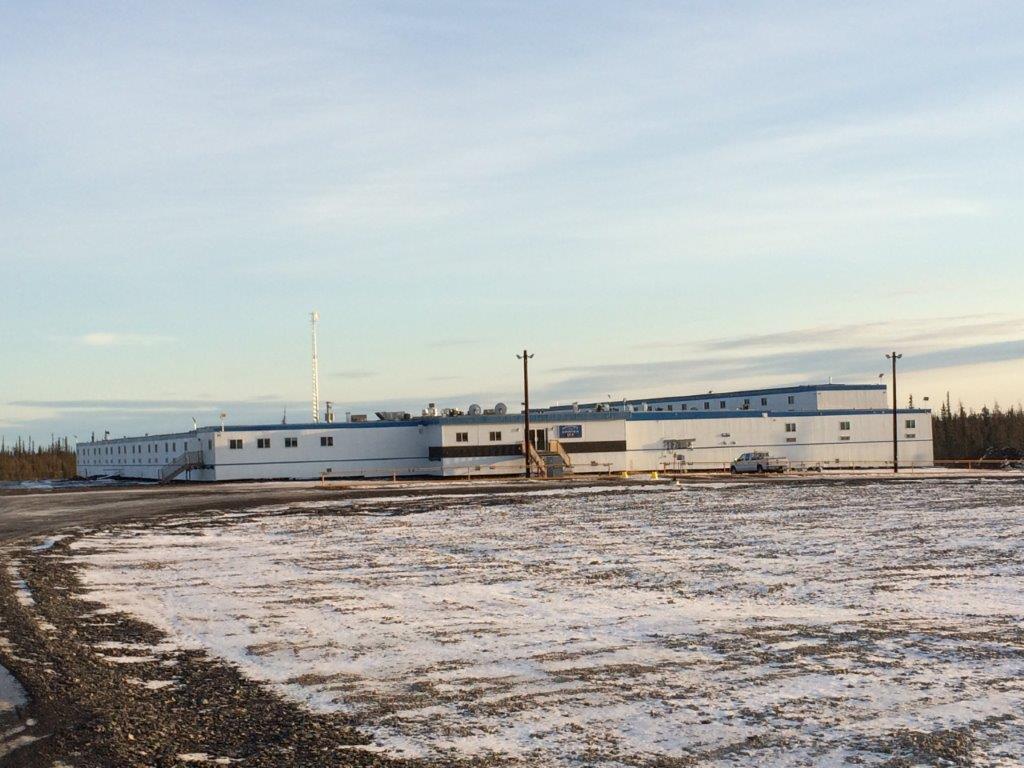 Amenities | Accommodation Norman Wells Northwest Territories
Mackenzie Mountain Inn is a full service camp accommodation in Norman Wells, Northwest Territories. Whether visiting Norman Wells for work or business, Mackenzie Mountain Inn & Trumperter Camp offers complete comfort and full amenities for government plus oil & gas business.
Facilities
All accommodations in our Norman Wells facilities and rooms booked come with full meals, private bath, free Wi-Fi, along with satellite TV and a full line-up of Sports & Movies. Our complete gym & fitness area is open 24/7 offering a wide variety of weights & cardio equipment and our boardroom offers a great place for meetings & presentations.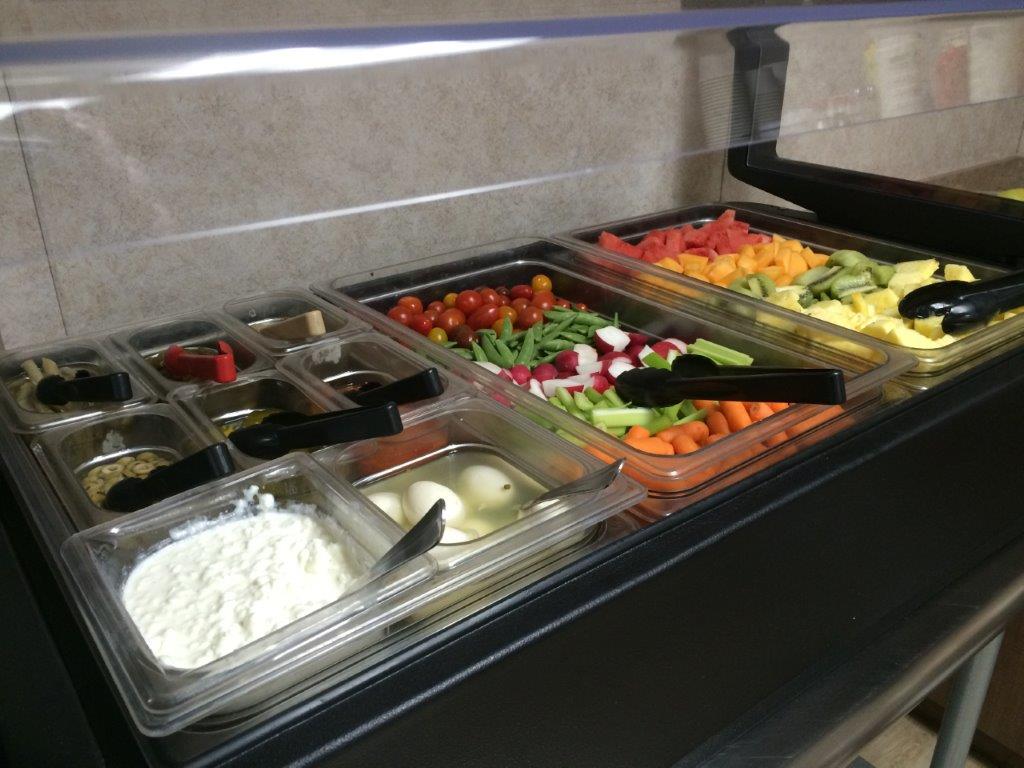 Meals | Mackenzie Mountain Inn NWT
The dinning area in our Norman Wells hotel-style accommodations are open 24hrs: Breakfast, Lunch and Dinner are all included.
Breakfast offers a complete morning assortment of cooked items such as omelets or eggs benedict plus dry meals such as cereals and fruits.
Two coolers provided 24 hrs access to sandwiches, assorted deserts, baked goods, juice and water for a bagged lunch to take with you to the job site or day trip.
Dinner provides 3 course dinners: every Friday is steak and seafood night, Wednesdays prime rib is offered with yorkshire pudding and gravy.
Our daily rate include all meals. Alcohol is not served in our facility.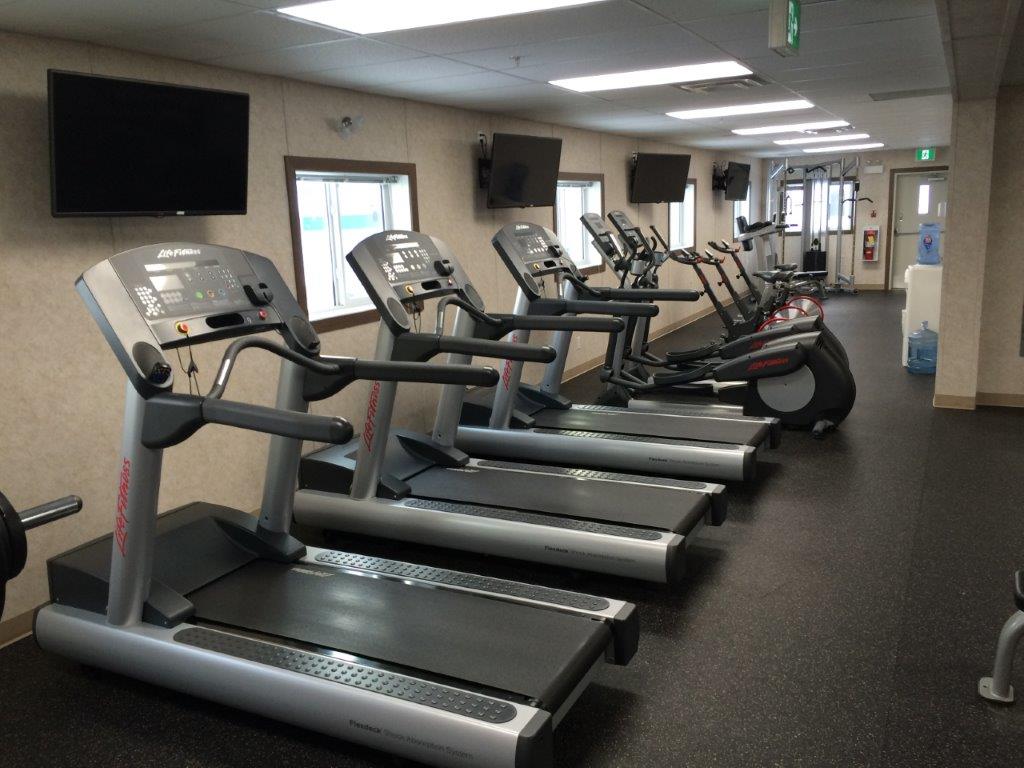 Gym | Accommodations for Government, Business, Tourism in Norman Wells, NWT
Our weights & fitness room is open 24 hours. You will find a wide selection of quality equipment such as weights, weight lifting bars, hammer strength leg curls and pulldown plus computerized tread mills, trikes and ellipticals. Book your Norman Wells accommodations today!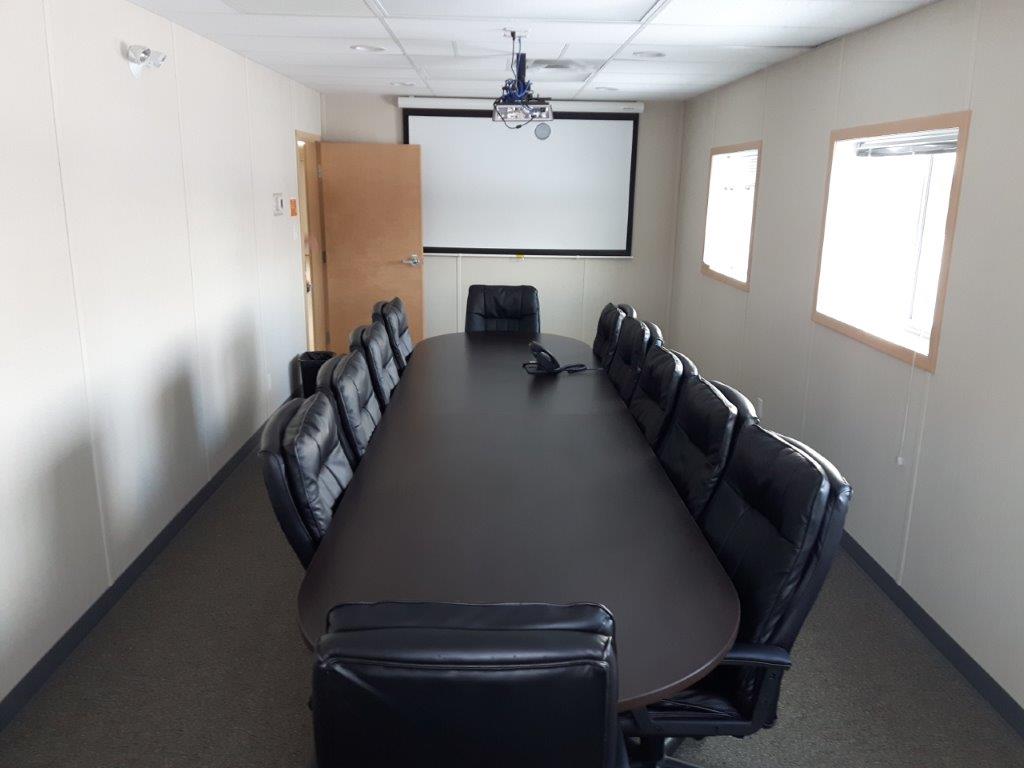 Boardroom | Meeting Space | Accommodations NWT
The board room has 12 chairs centered around a large table, a pull down screen with a projector to provide computer presentation viewing. If you are looking for accommodations in Norman Wells, Mackenzie Mountain Inn & Trumpeter Camp offer hotel-style rooms.
Parking
Convenient and close, our parking area comes complete with lighting and electrical outlets for cold temperature starts.
Staff
Full complement of staff including chefs, cooks, bakers, cleaners & support personnel.